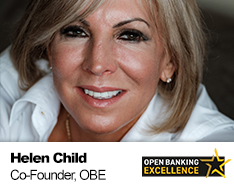 I'm here to shape a community with you. One where Open Banking pioneers feel they belong; can share their stories, learn and collaborate together.
I don't have an Open Banking product to sell or marketing message to position. So I enjoy a unique and objective perspective when building our community.  Think Switzerland without the Toblerone! Simply, my aim is that each month everyone has a warm welcome and is mentally and physically nourished!
As the co-founder of Open Banking Excellence (OBE). I see many parallels with where the Open Banking space is now with when I built a prepaid business, back in the day! I'm the founder and former CEO of the UK's first E Money License issuer to be awarded Licenses by both MasterCard & Visa.  An extraordinary journey!!  I'm energised and excited to by the renaissance that's happening right now in payments, with Open Banking set to usher in a new era of transformation and transparency.
Through Striding Edge my Payments Consultancy, I deliver strategic and operational support to banks and organisations around the world; specialising in prepaid cards, digital wallet and payment platforms. I've always been passionate about payments…
Outside of the fascinating world of payments, processing and regulations.  I've sat on the Counsel of Lancaster University, one of the top ten Universities in the UK, and I'm foundering member of the Vision Board.  A keen cyclist I love nothing more than to start each day with a blast on my bike or alternatively a run on the beach…(and to finish watching the sunset over the Lakeland hills with a G&T!)