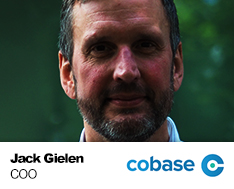 Jack Gielen is the COO at Cobase, a FinTech helping corporate clients with a multibank challenge.
Jack strongly believes that applying technology in the right way will allow CFOs and Treasurers to move their focus from resolving operational challenges to optimizing the liquidity of companies and being a strategic partner for the business. New developments like Open Banking will help accelerate this.
Jack previously worked 13 years in senior product management and delivery positions at banks in Europe and the US mostly in Corporate Banking.