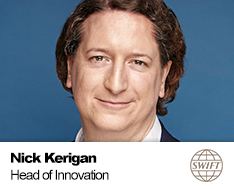 He was previously the managing director for Future Payments at Barclaycard. There he led Barclaycard's innovation strategy for over nine years.
At Barclaycard, he was responsible for driving innovation globally across the cards and payments businesses, creating customer and commercial opportunities from the rapid changes in payments.
Prior to his role at Barclaycard, Kerigan spent almost five years as Barclays' head of strategy for its Global Retail Bank arm.
Before joining Barclays, Kerigan was also a principle banker at the European Bank for Reconstruction and Development (EBRD) for nearly five years. He also spent three years at the Financial Conduct Authority (FCA) as an associate.