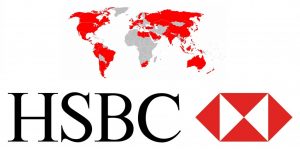 LONDON (Reuters) – Fintech firm R3 and 22 of the world's biggest banks have together developed an international payments system that would allow existing central bank currencies and any new digital ones to be transacted via the blockchain, R3 said on Tuesday.
The blockchain, which first emerged as the architecture underpinning cryptocurrency bitcoin, is a shared database that updates itself in real-time and can process and settle transactions in minutes using computer algorithms, with no need for third-party verification.
Because it does not require manual processing, nor authentication through intermediaries, banks – both commercial ones and central banks – reckon the technology has the potential to make payments faster, more reliable and easier to audit.
"Natixis believes in the potential of distributed ledger technology for cross-border payments and is exploring several initiatives in that space," said Frederic Dalibard, head of Digital for Corporate & Investment Banking at Natixis, one of the banks involved in the project.
Other banks that worked on the project – the prototype for which will be released by the end of the year, they said – include Barclays, HBSC and Commerzbank.
There have been other efforts to develop blockchain-based systems for cross-border payments – one of the areas most commonly identified as ripe for blockchain-based innovation, such as a UBS-led initiative to create a "utility settlement coin" that would represent each major currency.
Dalibard said Natixis believed in the particular promise of the R3 project because of the fact that the system's architecture – which runs on R3's "Corda" platform – could be adapted when new central bank-issued digital currencies appear.
Although many central banks are looking into issuing digital currencies, the conclusion of many of the biggest – including the European Central Bank, the U.S. Federal Reserve and theBank of Japan – has so far been that blockchain technology is not yet mature enough to power the world's biggest payment systems.
German bank Berenberg last week wrote in a report that blockchain was an "overhyped technology" that faced important challenges, pointing out that there had so far been very few success stories, despite a huge number of pilots and "proofs of concept" of the technology.
But many continue to believe in its promise. UBS Wealth Management said in a research note this month that blockchain could add as much as $400 billion of annual global economic value by 2027, and that investing in the technology was akin to investing in the internet in the mid-nineties.